Now for more news, your stock market investments may be worth under one-third of their value in 2000. Gasp. Yes, the gain of the last 20 years has been illusory. For sure, some countries and some market sectors have done better than others, but for the USA main index, this is exactly what has happened.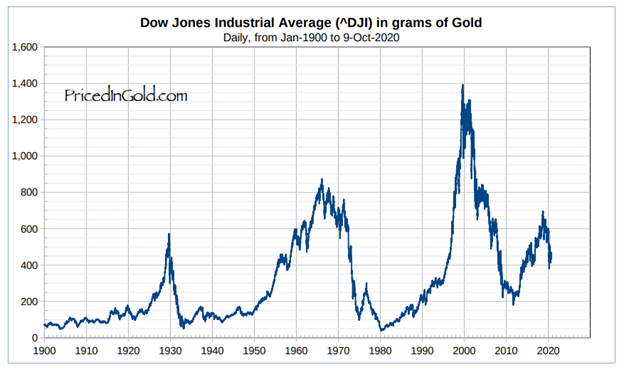 (Chart: DJIA priced in ounces of gold)
Even if large corporations prosper, the US DJIA stock index and gold have a history of a near meeting when a financial crisis bottoms out. Currently, the DJIA is worth around 14 times the price of an ounce of gold. In 1932 and 1980, just over one ounce of gold bought the DJIA. Whether a large stock market crash achieves that, as was the case in 1932, or inflation pushing up the gold price, as was the case in 1980, it may be destined to happen again.