Now for some big news. If you live in the UK, your house topped in value in 2005 and has been falling ever since. In fact, it's now about one-quarter of what it was worth then. What? I hear you say. Okay, yes, in fiat currency units it has gone up, but measured in gold, it has fallen dramatically.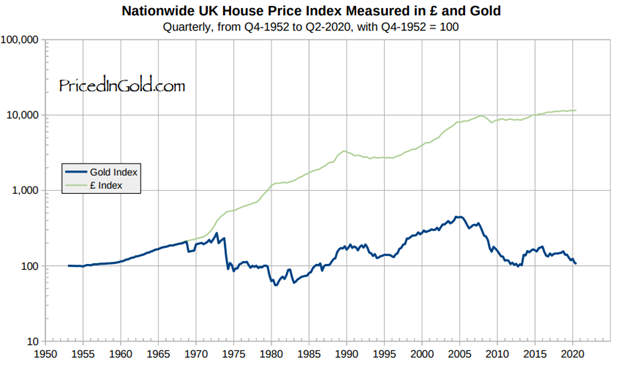 Measured this way, house prices are very close to the 1950 mean.  However, with the Corona crisis still in full swing, employment uncertainty for many and wages still at one-sixth of their 1970 value, it's entirely possible the market could still have a lot further to fall.  Conversely, if something happens to get wages closer to the mean or inflation rises, well, they could easily move upwards in fiat currency terms especially.
In this case, the housing market is hard to exit, unless you prefer the uncertainty of renting. Everyone needs to live somewhere.